The Charles Bridge
is one of the things all the tour books got correct. Not a single recommended restaurant that we wanted to go to existed anymore so we spent most of the time stumbling upon restaurants for food. All of which were fantastic and cheap. If you want to go to Prague, worry not about food or food costs. You should however worry about crowds.
Prague is a vacation center for the world. At any point in time you will hear dozens of languages as you walk down the streets. In fact it felt like travelling to New York City in the 1800s. It was a melting pot of people.
One of the biggest tourist attractions in the city is the Charles Bridge.
It is absolutely beautiful and not to be missed. Standing on the bridge is like living history. The bridge is protected by three towers. This one was in Old Town, where we entered the bridge.
The bridge was first constructed in the 1300s by Kind Charles IV and finished in the early 15th century and was the only crossing of the Vlatva river until 1841 making it incredibly important for trade. This is a very large bridge but is for pedestrians only. And pedestrians use it! The bridge is usually packed with people bbut if you get there before 9 in the morning it looks like this:
Awesome right? There were probably only 20 people on the whole bridge. Were it not for getting there so early we wouldn't be able to get pictures like this: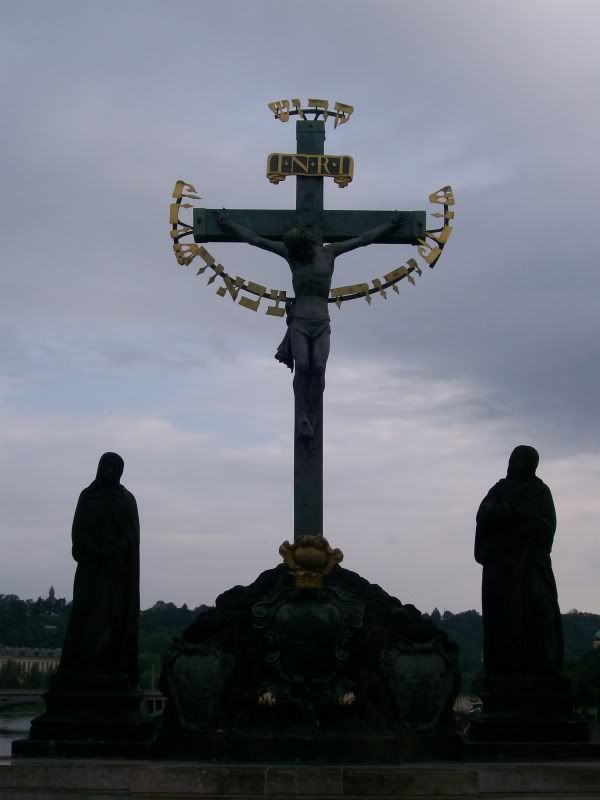 This is definitely a must see location of Prague. And seeing it in the morning like it was all ours made it so much better.