What to expect when you travel with a teen:
1 A LOT of sleeping. In places not meant for sleep.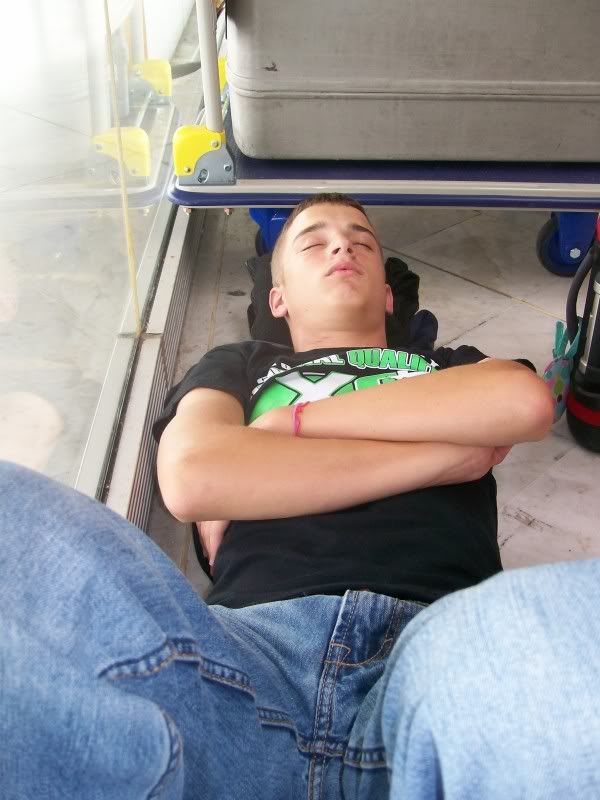 2. A lot of attitude shown by the slumped posture and folded arms (smile is rare):
3. Getting taken places that are probably not allowed. Or safe.
4. A lot of the being ignored and pretending that you are strangers:
5. But sometimes you get one of these that makes it all worth it!