For the past two years I travelled to San Francisco to take part in the Nike Women's race. Unfortunately it is such a popular race there is a draft and we didn't get chosen this year. Instead my daughter and I volunteered at the Rock and Roll marathon here in our home town. The sheer number of people who come for this race is astounding. one guy told me this was his 18th race. He was working to make every city in the RNR series. the man was clearly insane so I tried to cut the conversation short!
As I was uploading some pictures to my phone I found some pics from my past races. I thought maybe I should post some here to make sure I kept a record of the times I finished half-marathons. That is 13.1 miles people!
I hear you sister:
Oh the people. Lot's of people: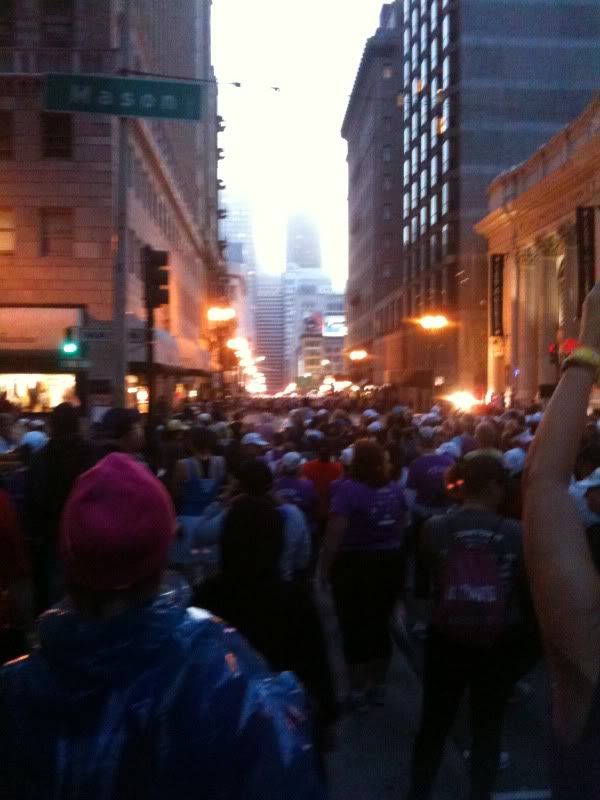 The reason I walk at all...the tiffany necklace!!